What went well, what could you improve and what to do in 2020
Now that we are approaching another decade can I suggest that you take a little time to reflect on your export endeavors, achievements and disappointments over the last year. Yes, for some businesses this kind of reflection can end up in some blame game and become a destructive, political exercise which achieves very little. But for others this little exercise can be really useful, especially if you do it in  an open and objective way: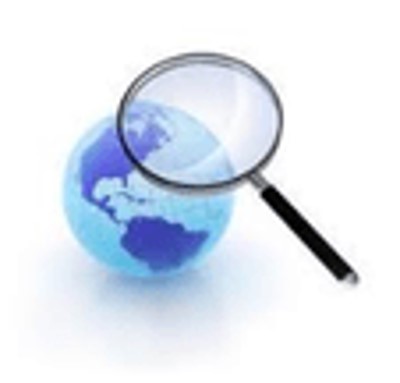 1.  What were the best 3 things we did in export in 2019?
2. What were the 3 things we should have done better in our export in 2019?
3. What are the 3 things we can do better in our export in 2020?
Maybe you could learn a thing or two from some of the businesses and points that Optimum Export covered in 2019 such as how Mikkeler Beer created a global disruptor brand building a tribe of raving fans by building a network of running groups across the world.
You can read more about the amazing Mikkeller story here.
What kind of activity could you use to bring your brand to life across the world?
A baby-product business could support Mums walking with pushchair events, a throat lozenge supplier could organise pop-up singing in supermarkets and so on…
Maybe you could look at embedding export in the company culture?  In our article Is export an add-on function or embedded in the company culture? we looked at this issue and that the key to really successfully grow your export lies deep within your business
What kind of organisation are you?
What are your culture and outlook?
What are your timelines?
If you are short-term, 'results here and now' business always chasing the next deal then you will probably find it very difficult to build up a sustainable and profitable export business.
We then suggested that you use this matrix as a tool to assess your export readiness and culture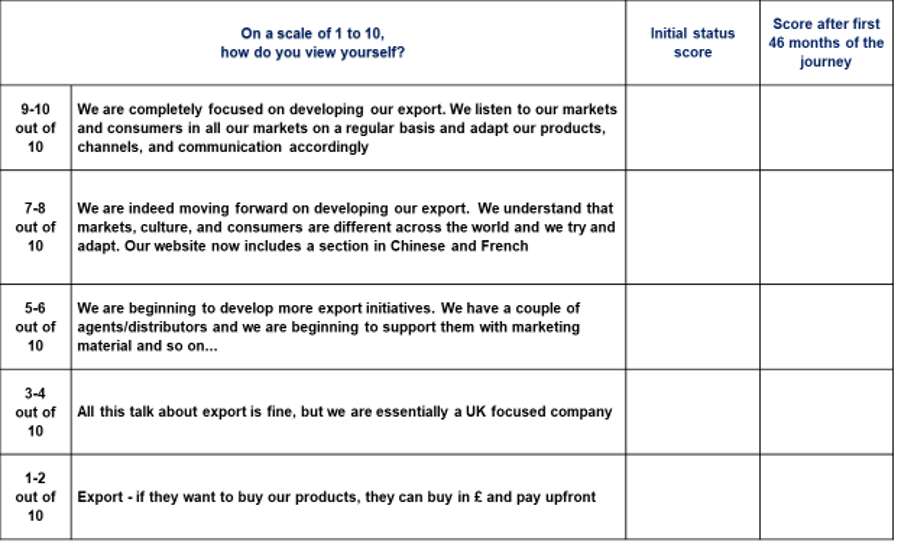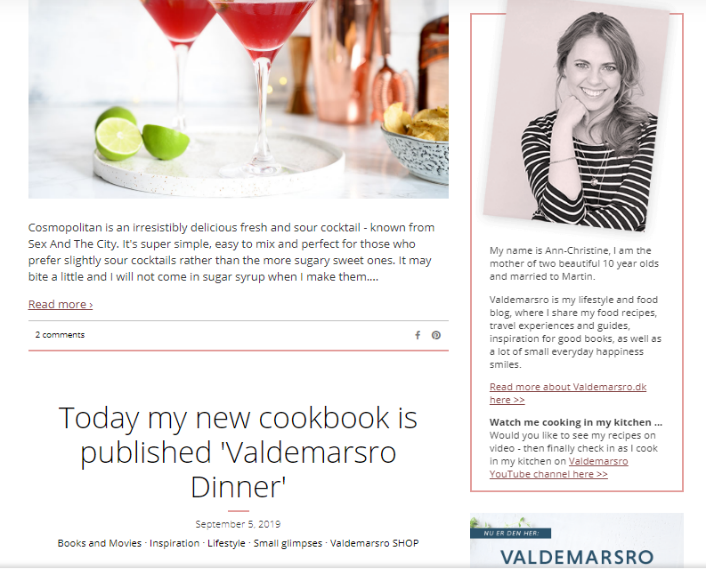 You could also look at how to grow your export working with social media influencers as we did in our article  How to grow your export working with social media influencers
We looked at various examples from across the world including another similar Social media influencer in this sector can be found on the other side of the North Sea, in Denmark. Valdemarsro
This influencer publishes recipes and lifestyle and travel advice and is topped up with a Premium subscription for DKK 199 per year.
They also produce a food planning tool as App
Every Thursday, a new food plan is published with recipes for all seven days of the week and inspiration for accessories, sweets, and packed lunches. There are three different food plans,
Easy and family-friendly everyday
vegetarian
Valdemarsro – mixed recipes and easy-to-use shopping lists
You can find many useful articles on how to grow your export here on our website
At Optimum Export, we  hope our work  can really help and inspire you to become a positive exporter and #growexport in 2020