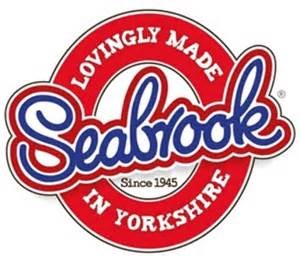 Inspiring story from Seabrook Crisps , Kevin Butterworth, Marketing and International Sales Director at the EXPORTING IS GREAT International marketing masterclass
He highlighted the key factors in the Export success of Seabrook Crisps:
Board level commitment and focus is required for international success and sustainable, realistic growth plans
Strong product development is a must. Here Seabrook Crisps have successfully developed a foil bag that helps extend the product shelf-life. This offers more flexibility in the supply chain and on the retail shelves
Further development on the consumer side with easy re-seal opening at the front of the packaging. Yes, you might want to share the crisps but best of all it makes it easier to open the bag
Seabrook's three main product types; all with clear communication and translations for the overseas markets including having the well-known Union Jack displayed on the packaging
Top Tip:
At sales level, you have to know what could set your products out from the competition in an already crowded market and have the buyers' interest. This area is the most daunting and too often overlooked of all – but it can be overcome if it is relevant and "foil wrapped" with persistent and targeted communication.
A most interesting and inspiring Export journey Seabrook Crisp have begun. From Yorkshire, all the way to China, Middle East and France to mention some of their "journey stop overs"